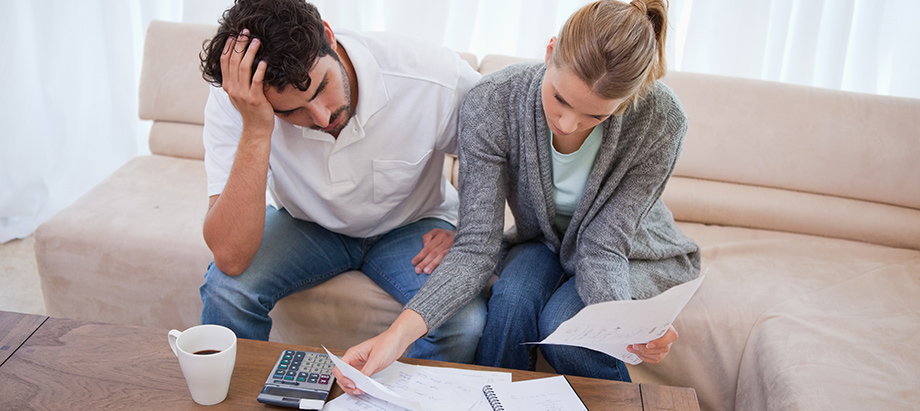 We are all living in undeniably stressful times. A deadly pandemic is sweeping the globe, people are holed up in their homes with no real sense of when normal life will resume, and every economic indicator–from the stock market to the unemployment numbers–is setting off alarm bells.
However, even before the coronavirus pandemic–and even during a strong economy–Americans were stressed about their finances. Surveys show a large percentage of Americans routinely rank money woes as the top stressor in their lives.
One poll reported that 85% of Americans say they sometimes feel stressed about money, and 30% say they always feel stressed by finances, many of them saying they don't have enough money set aside to cover unexpected expenses.
That word, "unexpected," sums up the current global economic situation. And it might be causing many of your employees' already-elevated financial concerns to reach critical levels.
Financial counselor Cherrish Holland, of LSS Financial Counseling, told us in a recent edition of our 5 Questions video series that she typically works with people who are in the "struggling-to-stable" range of the financial wellness curve. Now, she said, "I think many of us that were in that stable area are now moving back to that struggling point."
As the pandemic worsens and the economic uncertainty increases, some of your employees are seeing the value of their investments crumble. Some are experiencing a loss of income as a spouse loses their job or has their hours cut. Some are worried about losing their own jobs or about the cost of healthcare should they or a family member get sick. Others are simply (and understandably) anxious about what the future holds.
So, what can you do to help employees during this time? Your corporate wellness program can play a part, if you include financial wellness activities, training, coaching, and educational activities. A good place to start is by helping employees focus on the following five areas of financial wellness.
5 Financial Wellness Action Steps for Employees
Your corporate wellness program can help your employees regain some calm in this confusing and worrisome economic climate. Here some areas on which your wellness program and its messaging should focus during this time:
Making Well-Being a Priority
With so much going on in the world and their lives, it may be harder than ever for your employees to thrive–at work and in their personal lives. As we contemplate the future of the workplace, it's clear that businesses can't afford to overlook the importance of mental well-being.