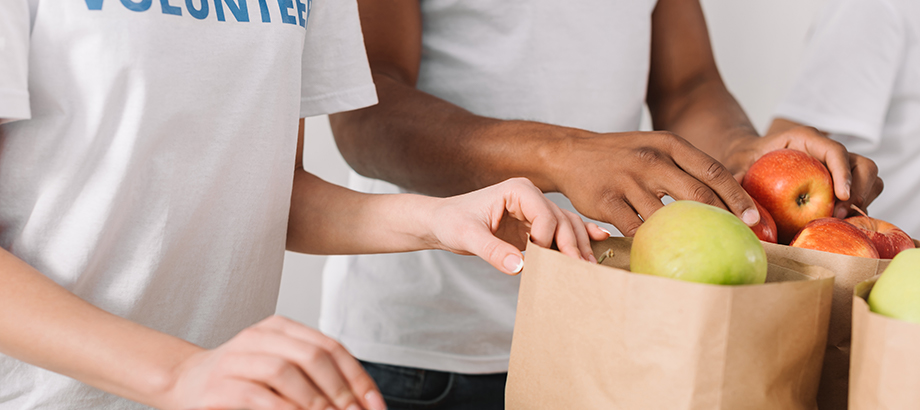 What if there was an easy way to help your employees stave off depression, increase their life satisfaction, boost their well-being, and even live longer—all while making the world a better place? Including it in your employee wellness program would be a no-brainer, right?
There is such a thing. And it's not a complicated new diet or a strenuous fitness routine.
It's volunteering—the simple act of helping others.
Volunteering as Part of a Multidimensional Wellness Program
The science is clear that there are more facets to wellness than physical health. The modern view of wellness is holistic, encompassing all areas of life, including emotional, social, financial, purpose, occupational, and yes, physical health.
Volunteering touches on most of these areas:
Emotional Wellness
According to a study from the University of Exeter in the U.K., volunteers reported lower levels of depression, increased life satisfaction and enhanced well-being compared to non-volunteers. Observational evidence also pointed to a 20 percent reduction in mortality among volunteers compared to non-volunteers.
Social Wellness
We are naturally social animals. To feel fulfilled, it's crucial that each of us feels connected to a broader community.
Volunteering can help your employees get out into the world beyond their immediate bubble of work and family life. It can introduce them to people and perspectives they would not otherwise encounter.
Most significantly, volunteering can give your employees a sense that they are not alone in this world, but instead, are valuable contributors to a greater, interrelated whole.
Several studies have shown that volunteers feel less isolated and that volunteering alleviates feelings of loneliness.
Purpose
Humans have evolved to crave purpose in life. We want our actions to mean something, and meaning "grows from our connection to others."
An interesting study from 2018 on the health benefits of volunteering found that the most significant benefits come from "other-oriented" volunteering. Other-oriented volunteering, the study's authors write, "refers to helping others in need mainly by altruistic responsibilities and humanitarian concerns."
In contrast, "self-oriented" volunteering emphasizes "the reciprocity of volunteering."
In other words, the wellness boost we get from volunteering comes not from helping ourselves but from giving back to other people.
Physical Health
There are several well-documented physical health benefits of volunteering:
Tips for Adding Volunteer Programs to Your Employee Wellness Program
In addition to all the wellness advantages, volunteer programs are also excellent recruiting and retention tools.
Millennials are especially drawn to employers whose values go beyond making a profit: Studies show that millennials who participate in workplace volunteer programs are more likely to be loyal to their employers.
Here are a few suggestions for successfully integrating volunteering into your employee wellness program:
Listen to Your Employees

Employees don't appreciate feeling as if a particular cause is forced upon them. (Remember, people must want to help others to get the full wellness benefits of volunteering.)

Spend some time speaking with your employees, sending out surveys, and discussing volunteer opportunities in staff meetings before settling on a cause to support. Your employees will be more likely to participate if they have a hand in choosing the opportunity.

You can encourage volunteering at your workplace but be respectful of those who decline. After all, some of your employees may already be volunteering outside of work. Others may not want to give up their precious personal time, and that's ok. (You might also consider giving your employees a certain amount of paid time off for volunteering.)

Kick Off the Program with a Day of Service

You can set the tone for your volunteer program by dedicating a workday to service. This can involve anything from cleaning up a local park together to collecting and organizing food at an area food bank.

If social distancing makes volunteering in person impractical, employees can donate their time to a worthy cause from the safety of their own home. Multiple organizations around the world have ways to make a difference online, whether it's through volunteering for a crisis line, tutoring low-income students, or helping blind and low-vision people navigate more easily. The idea is to give your employees a taste for volunteering and demonstrate your company's commitment to giving back.

Recognize Employees Who Volunteer

Be sure to offer shoutouts (by email, in team meetings, through a video call, or one-on-one) to employees who give their time and energy to serve their communities. This will help keep dedicated volunteers engaged and will encourage others to step up.

Don't Overdo It

Employees will lose interest if volunteering becomes a chore. The key is to strike a balance between helping employees give back and making them feel like volunteering is just another part of their jobs.

When it comes to volunteering, it's not the quantity that matters. It's how meaningful the experience is to participants, the positive change it makes in the world, and the human connections it inspires.
Are you thinking about including volunteering in your employee wellness program? Get in touch with the experts at WellRight for more guidance and practical pointers.